Zion National Park Small Scenes & Personal Expression Workshop
Join us in Utah for this unique opportunity to photograph only small scenes with special guests Sarah Marino and Alex Noriega. The Zion canyons provide the perfect learning environment to find your vision and look at the landscape in a different way.
Scheduled to immediately follow the Outsiders Landscape Photography Conference, which will be hosted in Kanab, Utah from March 20 to 22 (a one-hour drive from Springdale, Utah)
Note: You do not need to be signed up for the Outsiders Conference to sign up for this workshop.
Salt Lake City or Las Vegas
Zion National Park is a sandstone wonderland, which makes it a well-known location for photography. This workshop will take you beyond the well-known icons, instead focusing on intimate landscapes (including "epic intimates"), abstract renditions of natural subjects, portraits of plants and trees, and macro subjects. Your three instructors, Jennifer Renwick, Sarah Marino, and Alex Noriega, are partnering on this unique offering to help you create a personally meaningful, creative portfolio of Zion's inspiring landscapes. 
With massive towering pinnacles looming over an extensive network of canyons, Zion creates the ideal location to explore and photograph nature's smaller scenes. At the intersection of the Colorado Plateau and the Mojave Desert, Zion offers up fascinating geology and biodiversity within an accessible and varied landscape. The park's topography offers hours of changing light each day, which will provide our group with extended opportunities for photography. Although grand landscapes will not be our primary focus, we will take advantage of the soft light at the edges of the day along with changing light within the canyons in the morning and afternoon.  
During our time in the field, we will share lessons on learning how to see smaller scenes in nature, photographing what Alex calls "epic intimate" landscapes, composition, working with a broad range of lighting conditions, and overcoming technical challenges.  In addition to finding and photographing the best small scenes that Zion National Park has to offer, personal expression, creativity, and experimentation will be top learning priorities for this workshop. The workshop will include extensive time in the field, guided lessons to extend your learning, time for personal exploration, and formal instruction on photo processing from Alex Noriega.
This was my third workshop with David and Jennifer but my first time to Death Valley National Park. I have attended workshops by other photographers and I feel that you will not find a better environment for learning than David and Jennifer are able to create. They make every effort to accommodate a wide range of experience levels. If you need basic instruction or want space to create on your own they are very sensitive to those needs. I have not found a student on any of the workshops who did not have a very positive experience and a high opinion of their workshops. Along with being very accomplished professionals, David and Jennifer are both genuinely thoughtful, interesting and fun people to spend time with!
This was a great workshop. A few things that I really appreciated: David sent handouts ahead of time, this allowed me to look over the material and make a point to ask about things I did not understand. Sometimes during the presentation, the amount of information can become overwhelming to process. Both David and Jennifer were easy to approach and ask questions. Like many other reviewers have stated, they are there to help you. I liked that we got to do both, take photographs and edit. I learned quite a bit about Lightroom. The small group size was nice. One felt like, you got the one on one attention time to ask questions. Definitely recommend a workshop with Exploring Exposure.
First class experience. David and Jennifer provided the exact right mix between support and freedom, instruction and relaxation. It's hard to imagine a better workshop. I learned about the absolute critical importance of great light. And I realized more powerfully than ever before the importance of careful composition. I am now a confirmed tripod-using, exposing to the right, (for me, black and white) photographer. Be sure to go on a workshop with these gentle, knowledgeable people.
What you Will Learn
Expanding your visual exploration skills and improving your ability to see and photograph nature's smaller scenes and epic intimate landscapes
Approaches for enhancing your creativity and learning through experimentation
Creating compelling compositions, including instruction on composition basics and more advanced concepts
Photographing a wide variety of scenes under all different kinds of lighting conditions to maximize your photographic opportunities and expand your creative skills
Overcoming technical challenges specific to photographing small scenes, including achieving maximum sharpness using focus stacking plus other technical skills like dealing with high dynamic range scenes, tips for effective focusing, proper exposure, and using filters.
Learning master processing skills from Alex Noriega. Alex will teach you how to use processing tools to help take complete control over your images. Instruction goes far beyond the basics, although those who need more basic instruction will certainly be accommodated. Processing instruction will include topics like raw processing, blending exposures using luminosity masks, focus stacking, artistic finishing touches in Photoshop, and preparation and sharpening for web and print.
Safe, Legal, Responsible.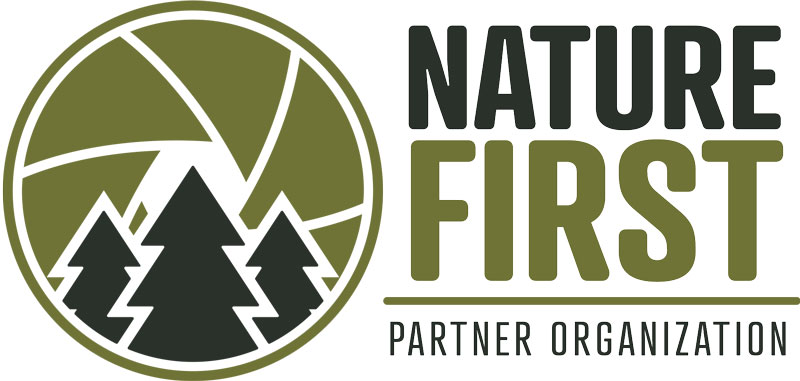 We are proud members of Nature First Photography. This movement is dedicated to responsible nature photography. At its core are seven principles that we abide by and promote to our clients. We hope you will join the movement!
The Nature First Principles
Prioritize the well-being of nature over photography.
Educate yourself about the places you photograph.
Reflect on the possible impact of your actions.
Use discretion if sharing locations.
Know and follow rules and regulations.
Always follow Leave No Trace principles and strive to leave places better than you found them.
Actively promote and educate others about these principles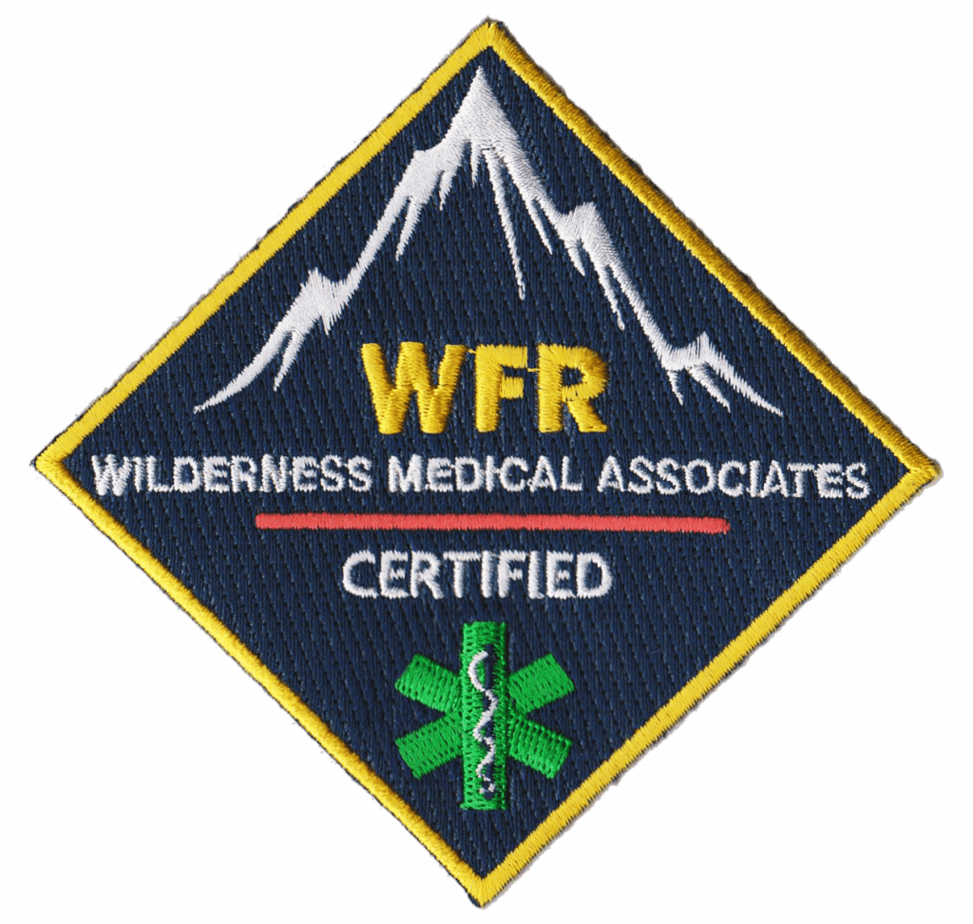 Concerned about your safety.
We understand how important your safety is when we're in remote locations. This is why David and Jennifer are both certified Wilderness First Responders, we are prepared for any situation large or small. We also carry satellite communication devices should we need rescue assistance in remote areas.
We always run our workshops on the up and up. For this workshop Exploring Exposure operates under a Commercial Use Authorization with the National Parks Service. We are also an equal opportunity service provider.
Our Philosophy
Our goal for this workshop is to create an inspiring, supportive environment that will help participants create a personally meaningful portfolio of creative photographs, with a focus on nature's smaller scenes. As noted in the workshop description, personal expression, exploring creativity, and experimentation will be top learning priorities for this workshop. Thus, our time in the field will include a lot of exploring, experimentation, guided learning, and time on your own. This workshop will be an intensive, rigorous learning experience. Our time in the field and in the classroom will help you take your photography to the next level – whatever that means for you.
Our passion is seeing you grow in your photographic journey during our time together. We put your interests ahead of our own. Early on in the workshop, we will not photograph at all. Our focus is your learning experience, and we will not run off to chase the light and leave you behind. As the workshop progresses, we will take a few photos in a limited manner. This is so you can see how we approach a scene, demonstrate techniques, and create comradery with the group. Our focus will always remain on YOU. Regardless of where you are in your photography journey, we will provide individualized instruction based on your needs.
Above all, we want this to be a fun experience for you. With our small group size, we get to know our clients very well, and we feel like they are part of our extended family. We do this for the love of photography, and there is nothing that gives us greater joy than seeing our clients grow and find their artistic vision.
Photography Prerequisites
This workshop is open to anyone with an interest in photographing nature's small scenes. Although we can help you with improving your technical skills, the more creative aspects of photography will be the focus of this workshop. Thus, you will get the most from this workshop if you are comfortable with the technical basics of nature photography (how to operate your camera and use your lenses, exposure, focusing, and basic post-processing skills). Additionally, we will be photographing around sunrise and sunset but will not be photographing the sunrise or sunset over a grand landscape. You will get the most out of this workshop if you are excited about focusing on smaller scenes during our full time together.
Itinerary & Photo Locations
On the first day of the workshop (Monday, March 23), we meet at the hotel at 5:30 pm and will host a welcome session that will include introductions, an overview of the itinerary, and instruction on photographing the types of scenes we will encounter throughout our time together (composition, light, and field practices to enhance your ability to see and create photographs of nature's smaller scenes and epic intimate landscapes).
Each additional full day of the workshop will include an extended morning and afternoon photography session, with a break in between. We will typically be out before sunrise and after sunset each day. We will host one 3-hour session on photo processing, which Alex Noriega will lead. We will gather as a group for a celebratory dinner on Wednesday, March 25, followed by a final field session on the morning of Thursday, March 26. The workshop will wrap-up by 10:30 am on Thursday, March 26 to allow for return travel that day.
The photo locations for this workshop will depend upon conditions within the park. We will be visiting Zion during the transition time between winter and spring. If the park experiences an early spring, we may have some freshly budding trees to photograph. We may also find bare trees with snow if a late winter weather system moves over the park. Your three workshop leaders all have extensive experience in photographing Zion National Park and will be able to select productive photo locations regardless of the conditions. Given the seasonal transition, bringing an open mind and few expectations will help you get the most out of our time together.
Photography workshops are allowed to visit selected locations within the park and tripod use is prohibited in some areas (be prepared to use your tripod as a monopod on some of the trails we will be hiking – we will provide coaching on how to get sharp photos under these conditions). We will likely visit locations in the following areas: along the Virgin River in Zion Canyon (Pa'rus Trail, Court of the Patriarchs, Weeping Rock, Emerald Pools, the Grotto, and Temple of Sinawava), Towers of the Virgin, and Zion's Eastern Plateau.
Lodging
We have a block of rooms held for workshop participants at the Hampton Inn and Suites in Springdale, which is where our two classroom sessions will be held. The address for the Hampton Inn & Suites is 1127 Zion Park Boulevard, Springdale, Utah, 84767. You can either call 435-627-9191 and use the group code 'Exploring Exposure', or book online and use the code EXE to get a rate of $159/night. Zion National Park has two campgrounds, the Watchman Campground and the South Campground, both of which require advance planning for reservations. Private camping is also available in Springdale right outside the park boundary at the Zion Canyon Campground. Please make hotel reservations promptly or let us know that you will be camping.
Transportation
Many of our photography locations will be accessed using Zion National Park's free shuttle bus system. All other photo locations will be accessed via the park's paved roads. Due to limited parking within Zion National Park, we will encourage workshop participants to carpool whenever possible.
Meals
Workshop participants will pay for their own meals during our time together. We will have two group dinners and one group lunch during the workshop. All other meals will be on your own. Springdale offers a wide range of dining options. Please let us know of any dietary restrictions upon registration.
What to Bring:
For camera equipment, we encourage you to bring along your camera, tripod, and a full assortment of lenses. Focal lengths between 16mm (or 10mm on a crop sensor camera) to 400mm+ will all be useful for the subjects we will be photographing, as will a dedicated macro lens if you have one (100mm is a good option). In terms of filters, a polarizer and neutral density filters will also be useful (some filters will be available to borrow during the workshop). Also be sure to bring the lens hood for each of your lenses.
You should be sure to have a camera bag that allows you to comfortably carry your gear for long periods of time, with room for water, snacks, and layers of clothing. You may also want to bring along a seat/ knee cushion (lightweight options are available for less than $20 through REI or Amazon) plus a collapsible reflector/shader.
Early spring weather in Zion National Park can vary from warm to very cold. We encourage you to bring a range of outdoor clothing including layers to help ensure that you will be comfortable during the workshop. You should also bring a waterproof coat, comfortable waterproof hiking boots, a warm hat, gloves, and sun protection. Since bad weather can create good options for photography, we will plan to go out should we have light rain or snow during the workshop. Please be prepared for photographing in difficult weather.
While not required, a laptop computer with Adobe Lightroom and Photoshop installed and activated can be helpful in following along during the processing sessions.
You will receive a full list of recommended items about a month before the workshop.
Fitness Level
This workshop will include a mix of easy roadside photography plus hiking to access photography locations. Hiking will not include significant elevation change but will include walking over uneven terrain. Good balance and the ability to carry your camera gear for hours at a time will be necessary. The photography locations for this workshop are between 4,000 and 7,000 feet in elevation. Hiking will typically be limited to 1 to 3 miles at a time.
How to get there
Springdale, Utah is a 1-hour drive from Kanab, Utah, a 2.5 hour drive from Las Vegas, Nevada and a 1 hour drive from St. George, Utah. St. George has a small regional airport (SGU), while Las Vegas offers direct flight options from many locations. Zion National Park is also an easy drive from many locations in the western United States, with the area offering many nearby options to extend your trip (for example, the Grand Canyon, Bryce Canyon, Death Valley National Park, and Moab, Utah are all within a 5-hour radius of Zion National Park).
FAQ
Are spouses/partners welcome?
Because this is a somewhat large group already partners would have to pay for another seat to attend the workshop.
Will I have cell signal during the Workshop?
Cell signal is extremely intermittent in most of the locations we will visit, you should not expect to be connected all the time, at certain locations you may be offline for long periods, enjoy the silence. There is cell service in Springdale, but expect the data to be extremely slow and potentially unusable. The hotel has wifi which is also extremely slow.
Will the instructors take photos during the Workshop?
The instructors will take a few photos in a limited manner, this is so you can see how we approach a scene, create comradery with the group, and to show you the same type of images you will be taking for our post-processing session. Our focus will always remain with you.
Will weather cancel the Workshop?
Dramatic weather is when the best photographs are created! Unless there are very dangerous conditions the weather will not stop us, in fact it will encourage us! No rain checks will be given for any weather related circumstances.
Cancellation Policy
If you cancel 90 days prior to the workshop we will refund your initial payment minus a $100 fee.
90 days before the start of the workshop, we will refund your initial payment only if we can fill your spot.
The full balance is due 60 days before the workshop. There will be no refunds on the full amount owed. We will attempt to fill your spot, if filled there will be a $100 administrative fee charged and the rest of your payment will be refunded.
There are NO EXCEPTIONS TO THIS POLICY, even for medical emergencies. All cancellation requests must be in writing and received either by US mail or E-mail. We encourage participants to purchase refundable airline tickets and trip cancellation insurance. We strongly recommend trip insurance to protect you in the event of an unexpected situation that prevents you from attending the workshop. We recommend Travelguard or World Nomads.
We reserve the right to cancel any workshop if the minimum student enrollment is not met. In the event we cancel a workshop, participants will be given the option to reschedule to a later date or receive a full refund. we are not, however, liable for expenses incurred such as airfare or accommodations, and for this reason we also recommend the purchase of trip insurance.