Utah Spring, Sandstone & Trees – Small Scenes & Personal Expression Workshop with Sarah Marino
Join us in Utah for this unique opportunity to photograph only small scenes with our special guest Sarah Marino. The canyons provide the perfect learning environment to find your vision and look at the landscape in a different way.
Availability: 2 Spots Available
Sign up for our newsletter to get more detailed information on this workshop such as the itinerary, locations we will visit, and much more.
Coming Soon! 
To be released in March
Sign up for our newsletter to be the first notified when this workshop is released:
Salt Lake City or Las Vegas
More wild, quiet, and low-key than the surrounding national parks, the small town of Boulder, Utah provides easy access to scenic sandstone landscapes, mountains covered in aspen trees, streams flanked by elegant cottonwoods and other vegetation, and viewpoints that showcase the layers upon layers of geology that make up this fascinating region. Our workshop is scheduled for the transition between winter and spring when the trees will be dressed in early spring greens. This time of year brings the possibility of dynamic weather and interesting lighting – ephemeral conditions that will complement the area's contrasting red sandstone and bright green trees. Our workshop is based out of the beautiful Boulder Mountain Lodge, a comfortable space that will facilitate learning and engagement in the creative process. 
During this retreat-style workshop, we will spend time exploring the area's dynamic landscape, experimenting with new ideas and techniques, and creating photographs of nature's small scenes. We will seek out intimate landscapes, telephoto landscapes, abstract renditions of natural subjects, portraits of plants and trees, and macro subjects. Your three instructors, David Kingham, Jennifer Renwick, and Sarah Marino, are partnering on this unique offering to guide you in creating a personally meaningful, creative portfolio of Southern Utah's inspiring landscapes. Although grand landscapes will not be our focus, we will take advantage of the soft light at the edges of the day along with changing (and harsher) light throughout the rest of the day to help expand your creative abilities and the group's photographic opportunities.   
During our time in the field, we will share lessons on learning how to see smaller scenes in nature, composition, working with a broad range of lighting conditions, and overcoming technical challenges.  In addition to finding and photographing the best small scenes that the area has to offer, personal expression, exploring creativity, and experimentation will be the top learning priorities for this workshop. The workshop will include extensive time in the field (two to three extended field sessions on each full day), guided lessons to extend your learning, time for personal exploration, and formal instruction on photo processing. We will also share many meals to allow time for discussion about all topics related to photography, travel, and the places we are visiting.
Luxury Desert Lodging Included
For this workshop we will provide you the premier desert experience at the Boulder Mountain Lodge.
The Boulder Mountain Lodge is a peaceful getaway located in the charming town of Boulder, Utah. The lodge is the perfect basecamp for relaxed creativity to help you find you personal vision. Everyone will have their own private room. 
The lodge also has a five star restaurant, the Hells Backbone Grill, which is one of Utah's highest Zagat rated restaurants. There are a few other options in Boulder to eat, but it is unlikely you will want to go anywhere else!
This was my third workshop with David and Jennifer but my first time to Death Valley National Park. I have attended workshops by other photographers and I feel that you will not find a better environment for learning than David and Jennifer are able to create. They make every effort to accommodate a wide range of experience levels. If you need basic instruction or want space to create on your own they are very sensitive to those needs. I have not found a student on any of the workshops who did not have a very positive experience and a high opinion of their workshops. Along with being very accomplished professionals, David and Jennifer are both genuinely thoughtful, interesting and fun people to spend time with!
This was a great workshop. A few things that I really appreciated: David sent handouts ahead of time, this allowed me to look over the material and make a point to ask about things I did not understand. Sometimes during the presentation, the amount of information can become overwhelming to process. Both David and Jennifer were easy to approach and ask questions. Like many other reviewers have stated, they are there to help you. I liked that we got to do both, take photographs and edit. I learned quite a bit about Lightroom. The small group size was nice. One felt like, you got the one on one attention time to ask questions. Definitely recommend a workshop with Exploring Exposure.
First class experience. David and Jennifer provided the exact right mix between support and freedom, instruction and relaxation. It's hard to imagine a better workshop. I learned about the absolute critical importance of great light. And I realized more powerfully than ever before the importance of careful composition. I am now a confirmed tripod-using, exposing to the right, (for me, black and white) photographer. Be sure to go on a workshop with these gentle, knowledgeable people.
What you Will Learn
In the Field
 How to expand your visual exploration skills and improve your ability to see and photograph nature's smaller scenes
 Approaches for enhancing your creativity and learning through experimentation
 How to read a scene to create compelling compositions using shapes, lines, visual mass, texture, and more
 How to utilize weather information to make location decisions
 How to photograph a wide variety of scenes under all different kinds of lighting conditions
 How to use apps to scout out your own locations and plan future photography outings
 How to use a broad range of lenses to photograph smaller scenes within nature
 How to use filters for creative effect, including polarizers and neutral density filters
Depth of field and hyperfocal distance to help you create sharp photos
 Overcoming technical challenges specific to photographing small scenes, including achieving maximum sharpness using focus stacking
Identifying the best light and how to expose correctly
Post Processing for Beginners
Making dull RAW files pop in Lightroom using the tools in the Develop module
How to keep your files organized
Use of local adjustments for dodging & burning, and many more creative opportunities
Using white balance to create mood in your images
How to properly sharpen and reduce noise for maximum image quality
Exposure blending using HDR for natural looking results
Post Processing for Advanced Users
How to use processing techniques to develop a cohesive portfolio of work that aligns with your photographic style and creative vision
Exposure blending using luminosity masks to create balanced, natural-looking images
Focus stacking using Photoshop, Zerene Stacker, and Helicon Focus for maximum depth of field
Creative burning and dodging techniques to bring focus to your subject
Emphasizing drama and mood through processing choices (advanced color adjustments, light bleed, Orton effect, and other techniques)
Using midtone contrast adjustments  to make images pop off the screen
Black and white processing using Photoshop
Sharpening for web and print
Safe, Legal, Responsible.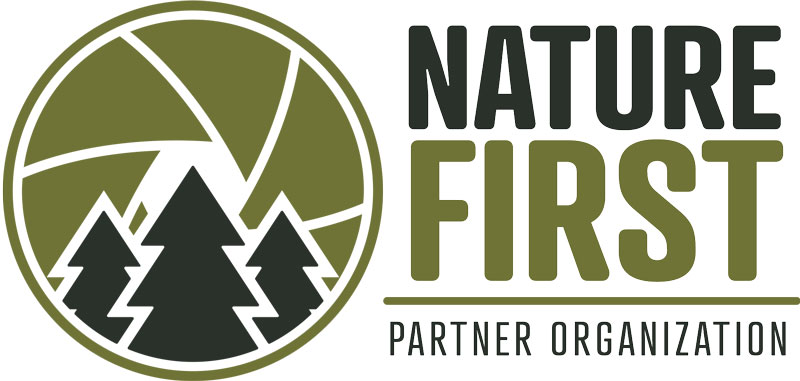 We are proud members of Nature First Photography. This movement is dedicated to responsible nature photography. At its core are seven principles that we abide by and promote to our clients. We hope you will join the movement!
The Nature First Principles
Prioritize the well-being of nature over photography.
Educate yourself about the places you photograph.
Reflect on the possible impact of your actions.
Use discretion if sharing locations.
Know and follow rules and regulations.
Always follow Leave No Trace principles and strive to leave places better than you found them.
Actively promote and educate others about these principles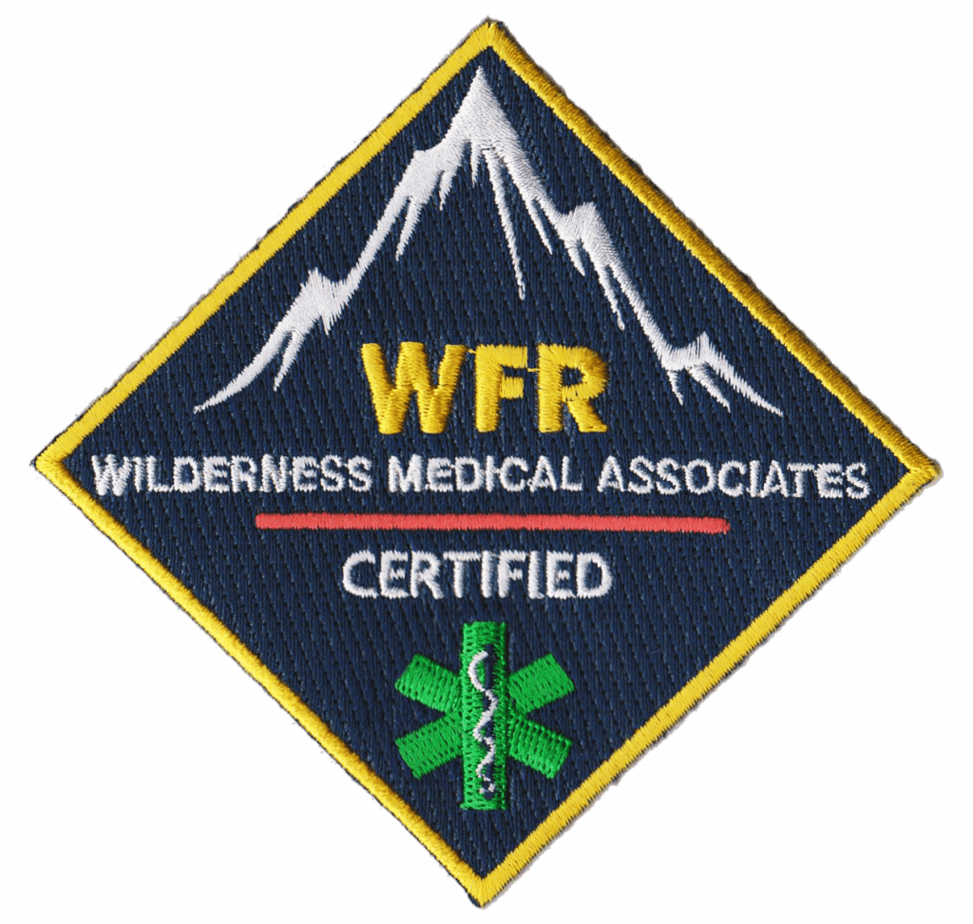 Concerned about your safety.
We understand how important your safety is when we're in remote locations. This is why David and Jennifer are both certified Wilderness First Responders, we are prepared for any situation large or small. We also carry satellite communication devices should we need rescue assistance in remote areas.
We always run our workshops on the up and up. For this workshop Exploring Exposure operates under a Special Recreation Permit with the Bureau of Land Management. We are also an equal opportunity service provider.
Our Philosophy
Our goal for this workshop is to create an inspiring, supportive environment that will help participants create a personally meaningful portfolio of creative photographs, with a focus on nature's smaller scenes. As noted in the workshop description, personal expression, exploring creativity, and experimentation will be top learning priorities for this workshop. Thus, our time in the field will include a lot of exploring, experimentation, guided learning, and time on your own. This workshop will be an intensive, rigorous learning experience. Our time in the field and in the classroom will help you take your photography to the next level – whatever that means for you.
Our passion is seeing you grow in your photographic journey during our time together. We put your interests ahead of our own. Early on in the workshop, we will not photograph at all. Our focus is your learning experience, and we will not run off to chase the light and leave you behind. As the workshop progresses, we will take a few photos in a limited manner. This is so you can see how we approach a scene, demonstrate techniques, and create comradery with the group. Our focus will always remain on YOU. Regardless of where you are in your photography journey, we will provide individualized instruction based on your needs.
Above all, we want this to be a fun experience for you. With our small group size, we get to know our clients very well, and we feel like they are part of our extended family. We do this for the love of photography, and there is nothing that gives us greater joy than seeing our clients grow and find their artistic vision.
Photography Prerequisites
This workshop is open to anyone with an interest in photographing nature's small scenes. Although we can help you with improving your technical skills, the more creative aspects of photography will be the focus of this workshop. Thus, you will get the most from this workshop if you are comfortable with the technical basics of nature photography (how to operate your camera and use your lenses, exposure, focusing, and basic post-processing skills). Additionally, we will be photographing around sunrise and sunset but will not be photographing the sunrise or sunset over a grand landscape. You will get the most out of this workshop if you are excited about focusing on smaller scenes during our full time together.
Fitness Level
This workshop will include a mix of easy roadside photography plus hiking to access photography locations. Hiking will not involve much elevation change but will consist of walking over uneven terrain like rocky creek beds in areas without established trails. Good balance and the ability to carry your camera gear for hours at a time will be necessary. The photography locations for this workshop are between 4,000 and 7,000 feet in elevation. Hiking will typically be limited to 1 to 2 miles at a time.
How to get there
Salt Lake City is about a 4 hour drive and Las Vegas is a 5 hour drive. Boulder, Utah is surrounded by some of Utah's finest scenery for landscape photography, offering many options for extending your trip (Zion National Park, Bryce Canyon National Park, Capitol Reef National Park, and the Moab area are all within a few hours).
FAQ
Are spouses/partners welcome?
Because this is a somewhat large group already partners would have to pay for another seat to attend the workshop.
Will I have cell signal during the Workshop?
Cell signal is extremely intermittent in most of the locations we will visit, you should not expect to be connected all the time, at certain locations you may be offline for long periods, enjoy the silence. There is cell service in Furnace Creek, but expect the data to be extremely slow and potentially unusable. The hotel has wifi which is also extremely slow.
Will the instructors take photos during the Workshop?
The instructors will take a few photos in a limited manner, this is so you can see how we approach a scene, create comradery with the group, and to show you the same type of images you will be taking for our post-processing session. Our focus will always remain with you.
Will weather cancel the Workshop?
Dramatic weather is when the best photographs are created! Unless there are very dangerous conditions the weather will not stop us, in fact it will encourage us! No rain checks will be given for any weather related circumstances.
Cancellation Policy
If you cancel 90 days prior to the workshop we will refund your initial payment minus a $100 fee.
90 days before the start of the workshop, we will refund your initial payment only if we can fill your spot.
The full balance is due 60 days before the workshop. There will be no refunds on the full amount owed. We will attempt to fill your spot, if filled there will be a $100 administrative fee charged and the rest of your payment will be refunded.
There are NO EXCEPTIONS TO THIS POLICY, even for medical emergencies. All cancellation requests must be in writing and received either by US mail or E-mail. We encourage participants to purchase refundable airline tickets and trip cancellation insurance. We strongly recommend trip insurance to protect you in the event of an unexpected situation that prevents you from attending the workshop. We recommend Travelguard or World Nomads.
We reserve the right to cancel any workshop if the minimum student enrollment is not met. In the event we cancel a workshop, participants will be given the option to reschedule to a later date or receive a full refund. we are not, however, liable for expenses incurred such as airfare or accommodations, and for this reason we also recommend the purchase of trip insurance.
Private Death Valley Workshops
If you are looking for a private guide to show you around Death Valley, look no further. We spend every winter in Death Valley and are constantly exploring the incredible landscape to find all it has to offer. We can be your private tour guide or we can turn your experience into a full workshop training you on composition, vision, post-processing with Lightroom and Photoshop, all without the group.