I'm currently in Mesa, AZ enjoying some time with family, sort of a mini vacation for me. I haven't been out shooting much lately to recuperate and enjoy the fantastic weather. A system has been pushing through the area this week though creating unbelievable sunrises every morning that were begging me to come out, this morning I finally broke down when I couldn't get back to sleep at 3:30 in the morning, it was time to hit the trail.
I had a destination in mind for sunrise, the hike to Weavers Needle is a relatively easy 2.5 miles with 1,400 ft of elevation gain, a steady climb the whole way. I made it up the hill in an hour and had plenty of time before sunrise to relax and take in the scene before me. Being from Colorado most of my life it was hard to believe I was in the mountains in December while in shorts and a tshirt at 6am, I can understand why all the snowbirds come down here.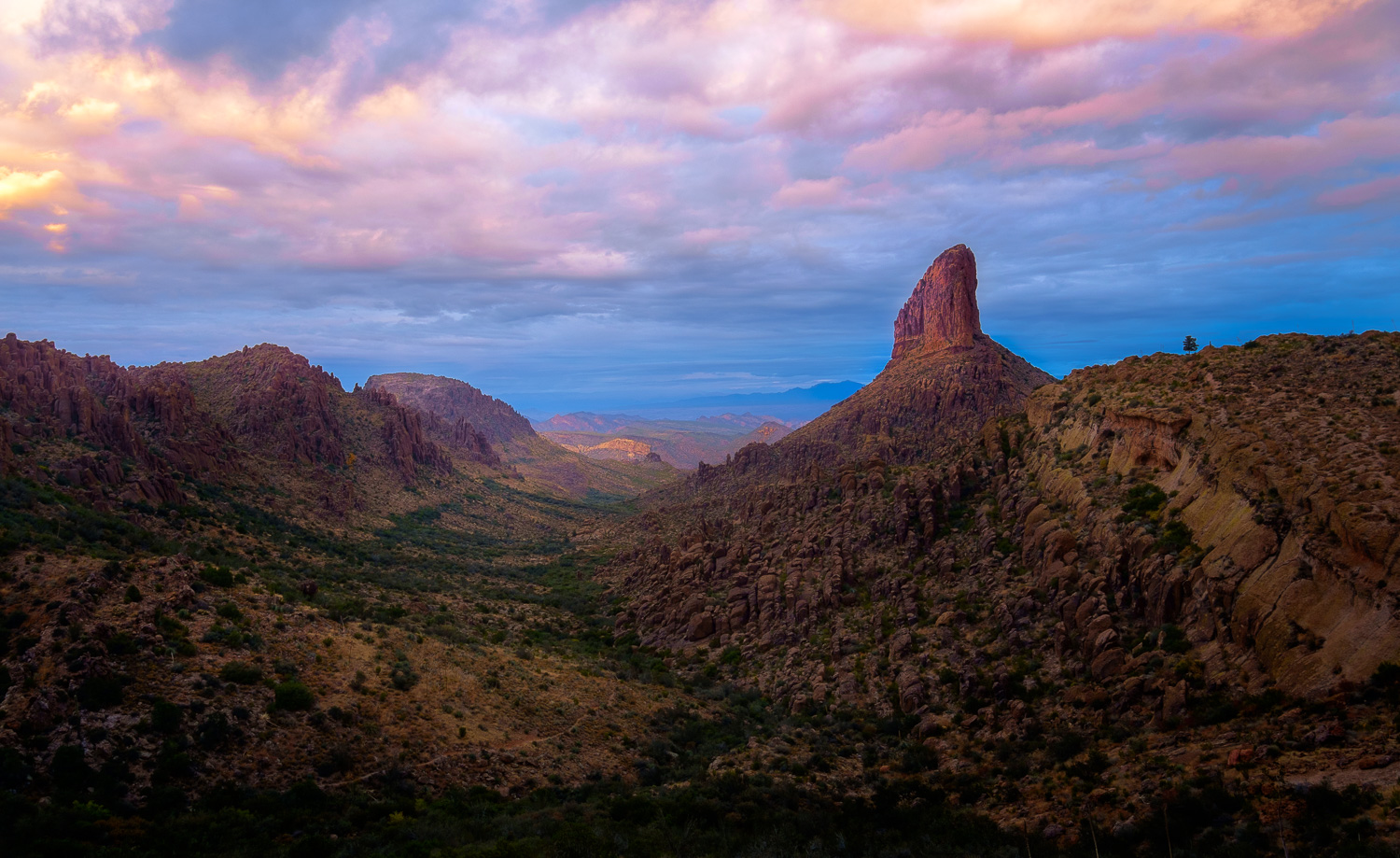 On the hike out I could finally see what I had missed on the hike up in the dark, a fantastic hike! I arrived back at the Paralta trailhead before anyone else had even arrived for the day, there are some benefits to hitting the trail absurdly early. You can download the gps track for this hike on Gaia GPS.