For the past year and a half I have been exploring the American West living out of a tent or a van living as cheaply as possible. I have spent nearly all of this time boondocking (dry camping) at free or very cheap locations, I have seen the good, bad, and ugly in this time. I wanted to share my favorite locations that you can easily live at for extended periods.
My requirements:
It must be a photographically interesting location (this excludes popular locations like Yuma, AZ)
Free areas to boondock (all the locations have no facilities, that means no restrooms or even a picnic table)
A good library (fast wifi and tables with power)
Decent grocery store (preferably a natural foods store)
A decent cell signal is preferred
Temperatures between 60-80 F
Laundromat and showers nearby
Tip: The locations have a link to gps coordinates created in Gaia GPS, if you have Gaia you can simply save the locations and they will show up in Gaia on your phone.
Jackson Hole, WY
Hanging out in this area is incredibly easy and beautiful in the summer. You have the Grand Tetons and Yellowstone right at your doorstep. If you are looking for even more adventures the Wind River Range and Beartooth Mountains are relatively close as well if you need to get your fix of epic backpacking.
Boondocking – Free campsites are available at Shadow Mountain on National Forest land, which is a 20 minute drive from Jackson, WY and minutes away from Grand Teton National Park. There are sites at the base of the mountain and more if you venture further up the road, all are set in the aspen trees and have magnificent views of the Tetons. The road becomes very muddy and slick after a rain.
Restrooms – The nearest restroom to Shadow Mountain is a pit toilet about 5 minutes away at the Kelly Warm Springs , or you can go to the Grand Teton visitor center in Moose. There is also a public restroom in Jackson at the parking garage.
Library – The library in Jackson is fantastic, very clean and modern with plenty of tables with power to get your work done. The wifi is usually fast unless there are a large amount people there (this is where I am writing this from).
When to stay – June through September are the best months to stay here. It can get hot, but in general the temperatures are moderate.
Grocery Stores – Jackson Whole Grocers is one of the best natural food stores, period. It is a bit on the pricey side, but this is to be expected in Jackson.
Shower – There are only a few expensive options in the area. The recreation center is your only option in Jackson, which is $7 for a day pass. The hostel in Teton Village has showers for $5 and Colter Bay which is in between the Tetons and Yellowstone, I believe was $5.
Cell Signal – This is the only down side of this spot, Verizon is spotty at best, you may get a moment of 3G and then it will go away. AT&T isn't much better, I do get 4G but it is extremely slow. If you camp at the top of Shadow Mountain you will get a very good LTE signal though.
Laundry – There are 2 good laundromats in Jackson
Moab, UT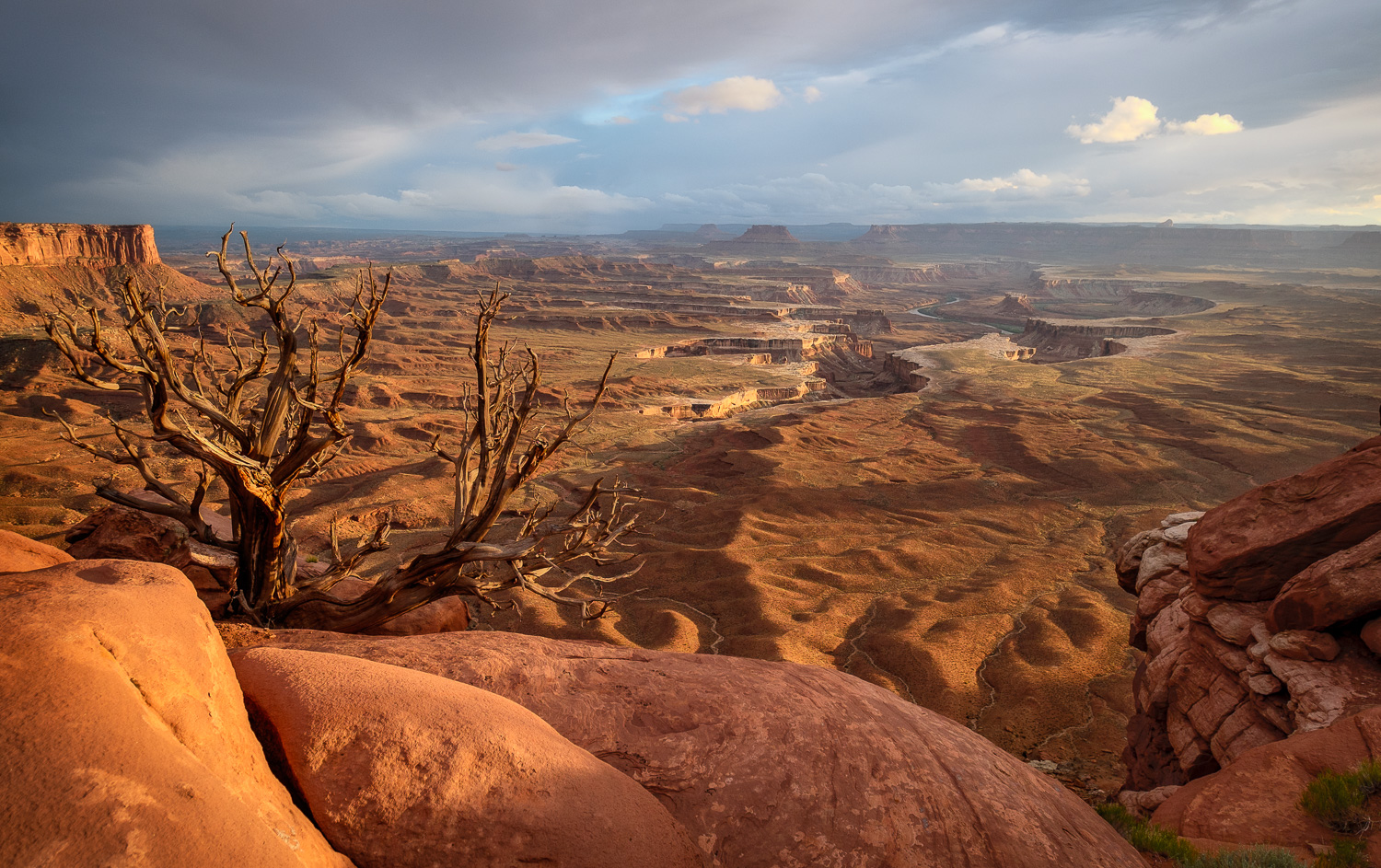 Another fantastic location to spend extended periods. There is so much to see and do around Moab, you have Arches and Canyonlands National Parks along with a million other things around the area. If you are into photography, mountain biking, ATV's, Jeeping, it is all here for you.
Boondocking – Free camping is becoming harder and harder to find around Moab, but it is out there if you know where to look. I am not going to give a specific location because there is so many out there. You will need to do some exploring to find an open site. There is tons of BLM land North of Moab, go down any of the side roads after the turn to Canyonlands and you will find places to stay.
Restrooms – There are not many restrooms to be found in this area, so if you are lacking a restroom in your RV/Van you might consider staying at the Sand Flats Recreation Area instead, it is only $10/night, the toilets are open air with only a wood fence around them, but it's better than nothing! The closest pit toilet I have found is at the Horsethief Campground which is just before the turnoff to Dead Horse Point.
Library – Moab has a very modern library with work stations and power in plenty. The wifi is fast and reliable.
When to stay – March through May, September, October, and some of November. The summers are brutally hot and the winters are very cold.
Grocery Stores – The Moonflower COOP is small but has a good selection. You will want to supplement with the City Market for all your needs.
Shower – There are plenty of options in Moab, see this link for all your options http://www.discovermoab.com/shower.htm
Cell Signal – Some of the sites have LTE, while others have no signal whatsoever. You may need to be patient to snag the spot you really want.
Laundry – 3 laundromats to pick from
Anza Borrego/Borrego Springs, CA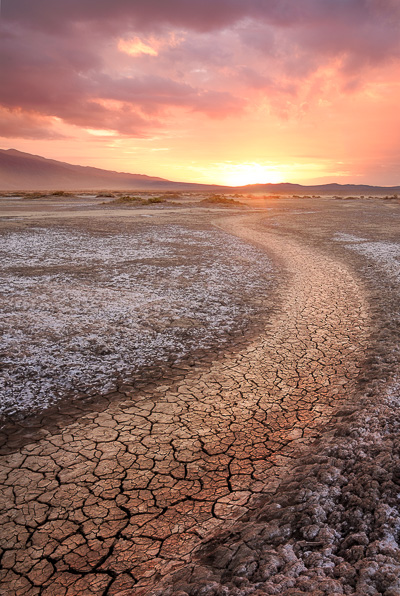 Anza Borrego State Park is such an incredible area that will keep you entertained for a long time! There are badlands, a dry lake bed, incredible hikes, a slot canyon, and incredible displays of wildflowers at certain times.
Boondocking – There is an area near the Clark Dry Lake where droves of people boondock every winter. Although there are lots of people in this area, it is so massive that you do not feel close to your neighbours. It is the desert so there are no trees, or much of anything to speak of. Anza Borrego SP is an interesting place because you can actually camp anywhere you want for free, so if you are in a van and want to explore the remote areas of the park it is extremely easy.
Restrooms – There are no restrooms near the lake bed, so if you don't have a toilet you will need to drive into Borrego Springs to do your business, which is a 10 minute drive.
Library – A very small and not modern library. There are a number of places to sit at a bar that have power, but get there early as this place fills up quick. The wifi is decent. They have very strange hours and are closed on Monday and Sunday.
When to stay – The latter part of November through March will get you temperatures in the 70-80 range and blazing hot in the summer.
Grocery Stores – The options are lacking in Borrego Springs, but you can get by at the Center Market.
Shower – Options are limited, the only showers I know of are at the campground just west of town. To use the showers and not pay for a campsite you will need to go to the visitors center and walk over to the campground (1/4 mile) and buy tokens at the entrance station, it will only cost you a dollar or two.
Cell Signal – If you camp near the highway you can pick up LTE, although it is not terribly fast. As you get closer to Clark Dry Lake Bed you will lose all signal very quickly.
Laundry – There is a small laundromat at the Palm Canyon RV Resort, you do not need to be staying there to use it.
Ridgway, CO
From Ridgway you have access to the incredible San Juan mountains. If you have never been I would highly recommend it, this is one of my favorite areas on the planet. Dramatic peaks abound, abudant fields of wildflowers in the spring and the most beautiful display of fall colors you may ever see.
Boondocking – It is a bit hard to find around here and a decent amount of driving is required, but well worth the effort. There is camping available west of Ridgway up the County Roads 7 and 9. CR7 is the easiest to access and has the most spots available. You have to drive a ways to cross Ralph Lauren's property before arriving in the National Forest. There are also plenty of sites near Silver Jack Reservoir east of Ridgway.
Restrooms – There is a pit toilet at the end of CR7 which is the Blue Lakes Trailhead, other than this you will only find a restroom in Ridgway at the city park. There are pit toilets around Silver Jack Reservoir as well.
Library – A fairly new and clean library, it is small with very limited seating and power, but it is usually not busy. Wifi is fast, there is also wifi in the city park, but it is not terribly reliable.
When to stay – May through October. On the edges of the season you will likely not be able to access the boondocking sites because of snow, in these times it would be better to stay at Ridgway State Park. It can get very hot in July, but is very easy to escape to the cool mountains.
Grocery Stores – The Ridgway Mountain market is not great but will get you by. I like to travel into Montrose to stock up on what I need from Natural Grocers.
Shower – The Ouray Hot Springs is a great option to get rejuvenated, it is $12 for a day pass or $2 for just a shower.
Cell Signal – At the boondocking sites there is no signal on Verizon. I have not been back since I got my AT&T hotspot so I can not speak on that. If you must stay connected this is probably not your best option.
Laundry – Last Dollar Laundromat in Ridgway
Sedona, AZ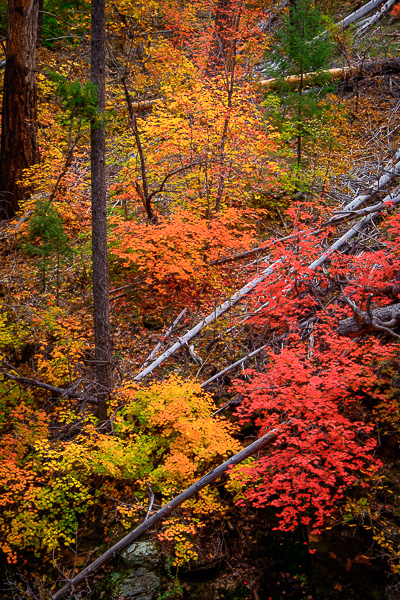 The area around Sedona is some of the finest country you will find. Beautiful desert landscapes abound. The city of Sedona is not friendly to 'drifters' and have done everything they can to drive us away, but staying out here is still possible!
Boondocking – The Coconino National Forest is likely your best bet, which is just west of town.
Restrooms – Nearest pit toilet is at the Doe Mountain Trailhead
Library – A bit dated but decent. There are only a handful of places to sit and have power, but they are usually not all occupied. Closed on the weekend.
When to stay – April and May, October through mid November
Grocery Stores – There is a Natural Grocers in Sedona.
Shower – The city of Sedona banned any company from selling showers, so you will have to go into Cottonwood, AZ for your showering needs. I go to the Rio Verde RV Park.
Cell Signal – Varied, but generally I was able get LTE at the sites in Coconino.
Laundry – The Laundry Basket in Sedona
Valley of Fire/Overton, NV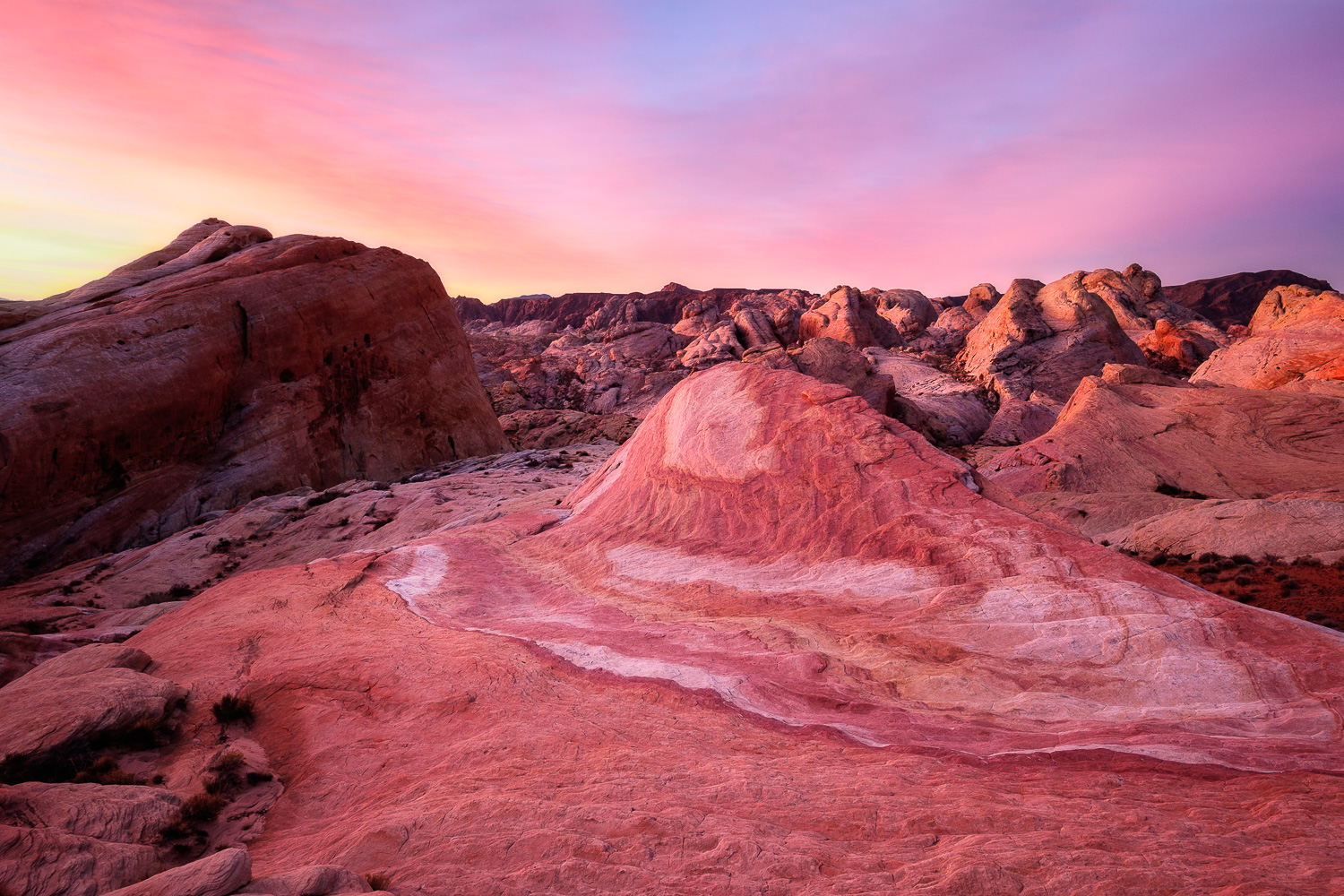 This is a decent area to explore for extended periods, Valley of Fire State Park is a fantastic place with lots to explore, somewhat nearby is Little Finland and Whitney Pockets.
Boondocking – Poverty flats is an open area of BLM land south of Overton, there is not much here except lots of boondockers! Once again, it's such a large area that you do not feel close to your neighbors.
Restrooms – Not many options here, either go into Valley of Fire where there is a pit toilet at the east entrance. Otherwise you will have to go to the McDonald's in Overton.
Library – The library in Overton is tiny, there are only a few places to sit with power, but it's never busy. The people that work there are very chatty and frankly noisy, so bring your headphones! Wifi is decent.
When to stay – February through April, and latter half of October into November. December and January are cold, but it generally does not stay below freezing.
Grocery Stores – This is the major downfall, there is only one grocery store and it's your typical small town store that serves up the generic Western Family brand of garbage, yuck. A trip to Mesquite may be required to stock up.
Shower – The main campground in Valley of Fire has showers that are decent, there does not seem to be a way to buy just a shower though, so you may have to pay for a campsite. Another option is to drive into Mesquite, NV, the community center has showers for $2.
Cell Signal – LTE at poverty flats.
Laundry – The only laundromat in Overton seems to be closed for good, so Mesquite is your best bet.
Hope this helps all you dirtbag photographers out there (or just dirtbags)! What is your favorite location to boondock?