Last fall I met someone who I knew would change my life forever, she was sweet, kind, and we shared all the same interests. Over the next several months she would visit me in Death Valley and Zion. Finally in April she left her job as a Certified Vet Tech to join me on the road, and begin our life together.
Let me introduce to you my partner, Jennifer Renwick. She is a talented nature photographer with a passion for wildlife, you can see her work at Above The Timberline Photography. She is also joining me to teach workshops for Exploring Exposure, we have already done two workshops together and she has been a great addition. Her patience and ability to teach others is a great asset to clients. Jenn will also be a major contributor to this blog now, helping to document our travels, so you won't have to wait three months between posts for me to update…
Our trailer is less than 140 square feet, I'm sure many of you are wondering how we don't drive each other mad. You would be surprised with how well we do in this small space. We are so similar and compatible that it is extremely rare that we get on each others nerves. It takes patience and compromise at times, but after 3 months of being together nearly 24/7 I am confident that we will have no major problems going forward. We know when to give each other space, and when to give each other support.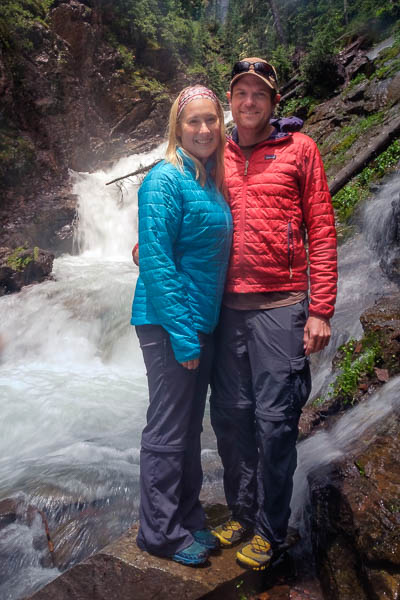 On another note, it has also come time to retire my trusty van Bertha, she has served me well, but it was time for something with more power to efficiently pull the trailer. We were exceptionally fortunate to get a 2009 Chevy Silverado with a Duramax, we now have a reliable tow vehicle that barely knows the trailer is back there. We will also be adding a 4runner so we can continue to transport clients on workshops.
We are currently chasing wildflowers in Colorado, but will soon be moving to Glacier National Park to spend approximately a month, unless wildfires force us to move on.