Reflecting back on the past year I could not name this post how I changed my life as in years past. My life has changed of course and I have evolved as I will always continue to do, but I did not have any major revelations that I felt warranted a dramatic post title. I have settled nicely into my nomadic lifestyle, to the point where it is simply my normal everyday life that I do not even think about. It is still exciting, and I enjoy every day, but it feels so normal to me that I have stopped writing and sharing about it. I know there is still a lot of interest in this lifestyle and I will be writing more this year.
Health
This summer I started working with a new Naturopath to work through my lingering health issues. My adrenal fatigue continues to be a problem years later, but I have finally found a solution using the T3 Circadian Method (Read the CT3M Handbook and/or Recovering with T3). In short, I am taking the thyroid hormone T3 early in the morning to induce my body into producing more cortisol naturally, thus healing the adrenal glands. I feel light years better on this protocol and see a light at the end of the tunnel. My testosterone was also very low so I am now on replacement therapy which has helped with energy immensely.
Diet
Being on the road poses many challenges for eating healthy, I do my best and still avoid most wheat, sugar, corn, soy, and processed foods. Corn has been hard to avoid because it is so easy to get lured into a Mexican restaurant for a quick bite to eat, and I have noticed it in form of fat around the belly. I have found that I can tolerate good quality bread, something like a good sprouted sourdough will not bother my stomach, so it has been nice to have a sandwich every once in awhile.
Business
Because of my health issues I decided to put an end to my night photography workshops, financially this was a very hard decision to make as it was my primary source of income. Physically and mentally it was an easy choice, I was burnt out and on a path to becoming very unhealthy. I am transitioning into landscape photography workshops, which is a hard field to break into. Despite the challenges I am finding success and will continue to find my niche market with clients that want a different experience.
Exploring
One of my goals in the past year was to go on many backpacking trips, and I am fairly pleased with my results, I backpacked into the Wind River Range, Mt Sneffels Wilderness, Weminuche Wilderness, Raggeds Wilderness, Rawah Wilderness, and the Holy Cross Wilderness. I was disappointed to not go backpacking in the desert this year, there is so much I want to see in Zion and Escalante, but timing, weather, and lack of motivation continued to interfere. For 2016 I have high hopes of getting deeper into the backcountry and exploring new areas in Colorado and Canada.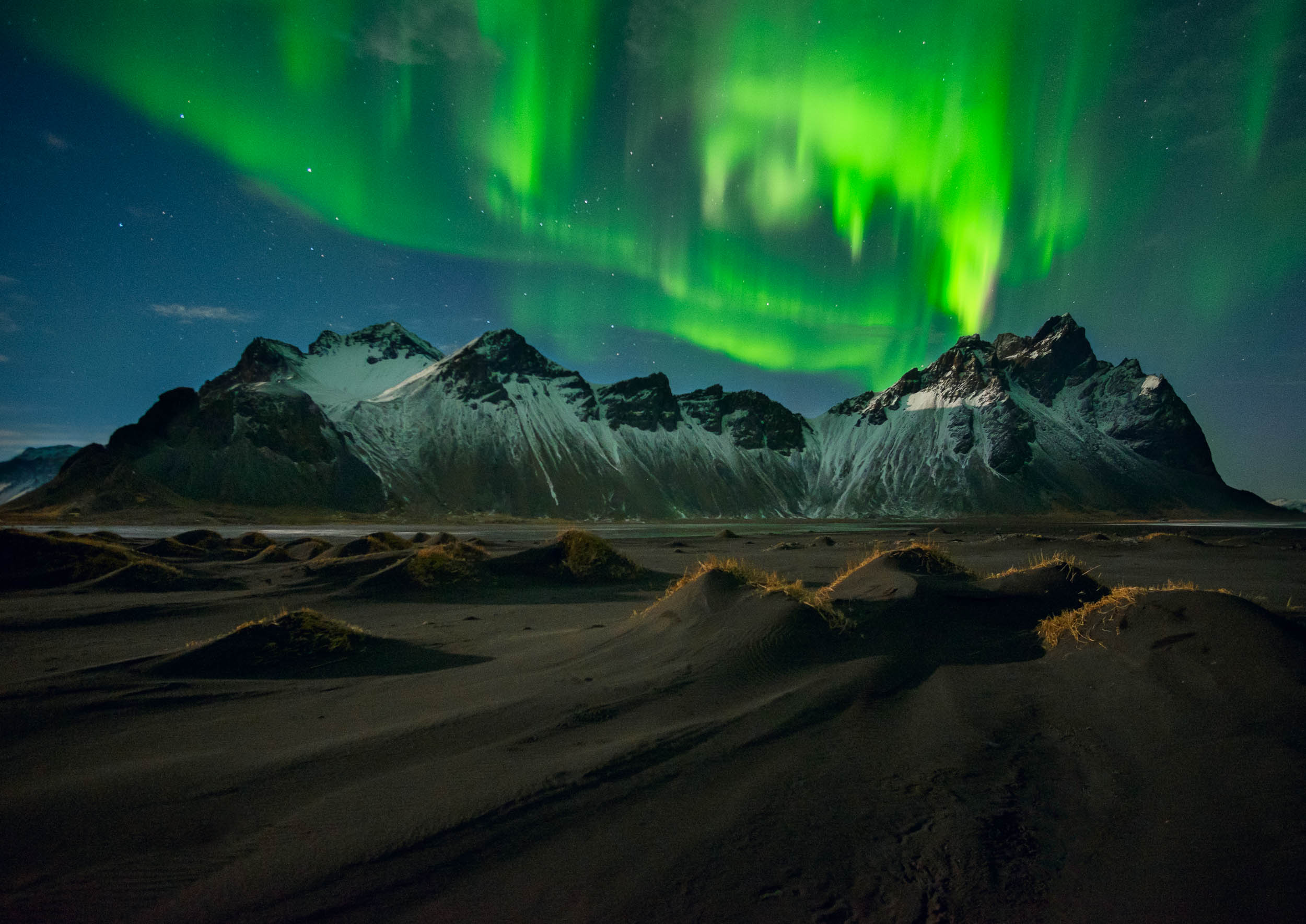 This winter I was fortunate to visit Iceland with my friend Jason Hatfield and see the aurora borealis in person. This was a life changing experience that I wish everyone could see once in their lives. Photographs and descriptions do no justice to seeing such an amazing phenomenon in person. The rest of my year was spent exploring the west in a slower fashion, I spent more time at each location to appreciate it more in depth. I have seen less, yet experienced so much more. Late this summer and into the fall I plan on spending over a month driving to the Yukon and following the fall colors down, until I am back in my favorite place, Colorado.
Relationships
This summer I traveled with Jessie in her Airstream, being in such a small space 24/7 is a good way to find out quickly if your relationship will work. While Jessie is an amazing person, I decided that it was not meant to be, we are just different people. It was in no way a dramatic separation, and we are great friends now. I have learned a great deal from her, she has challenged me to grow in ways that scare the hell out of me. I still have much work to do and will continue my growth thanks to her.
New adventures lie ahead this summer, but you will have to stay tuned on the blog for more on that…
Spirituality (or whatever you want to call it)
Over the past few years I have dabbled in different religions to learn what they are all about. I was very interested in Christianity, but ultimately decided it was not for me. Through all this exploration I realized how incredibly similar most religions are, I think very few Americans realize how similar Muslims are to Christians in their beliefs. There are no good or bad religions, only good and bad people. The vast majority of humans want the same thing, safety and prosperity for themselves and their family. It is the minority that are spreading hatred, it is in these times where must give love to all fellow humans that want to live their lives peacefully. If you are scared of other nationalities and religions, go travel this world. I have never met a traveled person that has any hatred or fear towards a generalized portion of the population. The world is filled with good people that have the same hopes that we do. It makes me sad to think that my Muslim friends would be labelled as terrorists for following nearly the exact same principles as a Christian, it is pure ignorance that needs to be stopped.
Ultimately I decided religion was not for me, this includes Atheism. I do believe in something greater than ourselves, but not a singular God. What really turned me off about religion was the idea that you had to believe in that religions God, if you do not then you will go to hell. It is ludicrous to think that most of the world's population has chosen the wrong God and will go to hell because of this, despite them being good people. I intend to look into Buddhism more this year, which is not a religion but more of a belief system of how to be a good human being, without the fire and brimstone. I do not intend to insult anyone's religion, most people only take the good from their religion and apply it to their lives, I love you all! I only dislike religion because it pulls us apart as a whole on this earth, it brings groups together that end up fighting each other over their differing (yet very similar) beliefs. We need a paradigm before we all destroy each other.
Photography
My photography has grown by leaps an bounds this past year. I am finding my voice and I attribute this to a lot of hard work, studying, and my 365 project which has kept me focused on continually evolving and putting out new content. I am enjoying teaching even more now that I am focused on landscape photography. Less time can be spent on the technical aspects of how to achieve a particular image, and more on the why. Helping others to see their artistic vision is extremely rewarding.
2016
Is shaping up to be an exciting year, it is full of hope and exciting new adventures. Feel free to call me out if I do not write more this year. Happy New Year to you all!
David